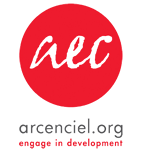 Dear Customers,
Welcome to 'MY GOODWILL BOX', our initiative to help our community and country during these challenging times. 
Earlier this year, a few of us started looking for ways to help alleviate the burden of the financial crisis in Lebanon and decided that helping invest in a child's education is the most sustainable way of doing so. With the currency devaluation and the deteriorating economic environment, families are sadly struggling to keep their children in school. Soaring school dropout rates would not only negatively impact the future prospects of those children, but would also put at risk an entire generation of Lebanese people for many years to come, with disastrous effects on the country.
Bank to School initiative is a campaign in partnership with Arcenciel to raise funds to allow children in Lebanon to go back to school.
We count on your contribution which can be done in cash in any HOLDAL store or by credit card on MyHoldal https://myholdal.com/products/my-goodwill-box or you can on Donate now on:  https://banktoschool.weebly.com/donate-now.html   
For more information, please visit: www.banktoschool.com
#StrongerTogether #WeAreHereToStay #Solidarity